OUR VENDORS
Learn more about our Indoor 2021/2022 Vendors here:
Meet Our Vendors!
*Some vendors are seasonal and only available in the Summer. 
Adam's Honey
Adam Ritchie
adamshoney.com
Adam's Honey is a small producer of local honey and natural hive products. They offer a variety of products including: wildflower honey, buckwheat honey, flavoured honey, creamed honey, honey butter, beeswax, propolis tincture, pollen, soap, candles, lip balm, and hand salve.
Behr Farms
Brendan Behrmann
behrfarmsoro@gmail.com
Brendan became interested in farming about ten years ago and since that time has worked at several local farms, including BelleRoots Farm and McBride's Organic Farm. Brendan has now struck out on his own growing vegetables and plants, making soap and birch baskets, and working with local artisans to produce flax linen from his own crop.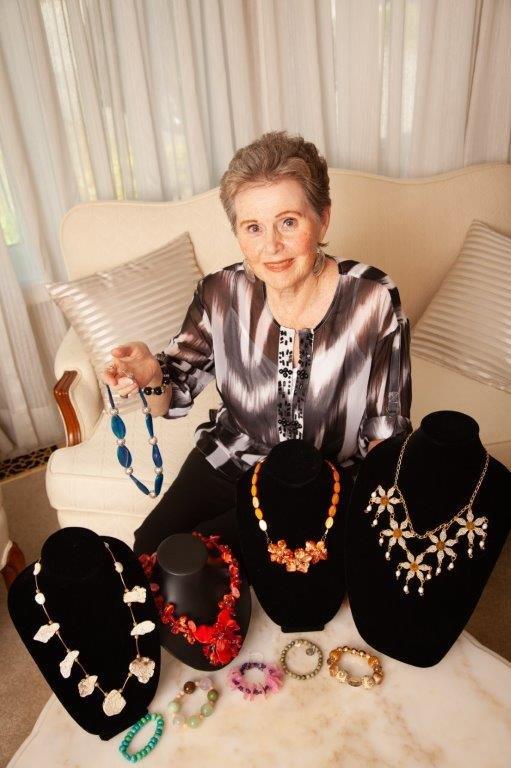 Elegance By The Duo
Bernadette Charters 
abcharterselegancebytheduo@sympatico.ca
As an artisan I try to create unusual pieces using various media. My photography chronicles years of travel, wildlife and people photos. From capturing the magnificent polar bear migration in Churchill, Manitoba, chasing the South  African elephants or lions in an open vehicle in the dark of night, the adorable panda bears and children of China or simply waiting for the ever illusive Mississauga Lake Ontario loon, I have loved it all! My jewelry represents years of creating and designing. My  felted scarves, purses and ornaments are created using an ancient Japanese style of felting known as 'nuno' felting. My hand-dyed, hand-painted silk scarves are unique pieces of art. Perhaps one of my pieces will catch your interest. A gift for that someone special or perhaps a gift for yourself!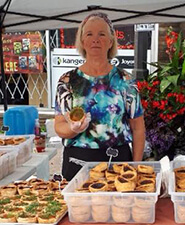 Birch Farms
Louise Birch

Birch Farms bakes a wide variety of specialty and original butter tarts in our family-owned and operated kitchen. Our head pastry Chef Madison, being a previous Georgian College Culinary Arts student, loves to create new and unique types of tarts for every special season and event. Birch Farms butter tarts are well known and reputed in the Wasaga-Collingwood area, and have also won the butter tart competition in Orillia this last year. We believe our tarts are unique in their size, along with some of our special flavors that you cannot find at other bakeries. Birch Farms strives to provide our customers with a unique, sweet, and delicious experience that leaves our customers wanting to come back for more every time.
Carter Farms
Eric Carter
carterfarms.net
cartersmaple@gmail.com 
705-321-6093
Sweet, amber, and in a taste class of its own – maple syrup and maple syrup treats from Carter Farms are sure to please. Carter Farms is all syrup, providing restaurant sizes and the mighty one-gallon jug all the way down to the single serving mini bottle. There's plenty for everyone! On pancakes, waffles, berries and breakfast cereal, there is nothing like maple syrup to kick it up a notch. If you like the distinct flavour of pioneer-style dark syrup, Number 2 syrup, or the light amber Number 1, Eric will help you find the syrup that's right for you.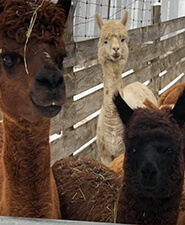 Cedar Hollow Alpaca Farm
Ted and Carolyn Cook
facebook.com/cedarhollowsalpacafarm
Our story began 12 years ago & that was the beginning of Cedar Hollow's Alpaca Farm. We originally went shopping for 2 alpacas (I knew it would be 3 or 4) but instead, I fell in love with these beautiful animals and we came home with 9. Nine years ago we added miniature calico sheep to our farm. Currently, we have 32 huacaya alpacas and 44 miniature calico sheep and 2 miniature donkeys. You will find us most Saturday mornings at the Barrie Farmers' Market selling our products and making new friends. Every October we invite visitors to come to our Open Barn Day enjoy time on the farm & see why we love these beautiful animals.
Desserts by "D"
Dawne Edwards
Those with dietary restrictions caused by gluten intolerance or a need for low or no sugar will find this stall a treasure. What's the secret to making great-tasting desserts? A wide range of personally selected, gluten-free ingredients carefully blended, plus more than a few baker's secrets. For those on a low-sugar diet, treats are available sugar-reduced or sugar-free. Many of these delights are sweetened only with natural fruit juices.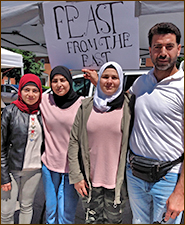 Feast from the East
Ahmed Alasfar and Faten Alawad
Ahmed, Faten and their family of six came to Barrie in 2015 as refugees from Syria, where they have a family history of restaurant ownership. Their savoury and sweet Syrian food (all Halal) is made by heart without recipes. Having to say goodbye to their beloved home and most of their family, adapting to a new culture and learning English as a second language, has made it even more important to them to pursue their dream of sharing food from their own culture.
Grandpa's Hungarian Sausage
Art Botyanski
grandpashungariansausages.com
Everything from Grandpa's Hungarian Sausages is made exclusively with meat or poultry and no filler, and using Art's grandfather's old world recipe to spice the sausage to perfection. They offer an extremely tasty treat for the barbeque in mild, hot, honey-garlic, and turkey-cranberry varieties for your enjoyment. New this year – try the smoked kielbasa!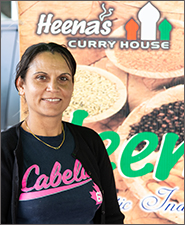 Heena's Curry House
Jasleen Dhanoa
Main courses from India are the exotic feature of this stall. Traditional curries, butter chicken and Chana (spiced rice and chick peas) are all must-tries. Whether you're taking it home or eating it at the market, Jasleen offers tastes that conjure up the sights and sounds of the Indian sub-continent. Lovers of curry will find Jasleen's cooking becomes their first stop at the market.
Highmark Farm
Carmen & Phil Theofilos
Fresh from the farm: potatoes, garlic, beans, salad greens, squash, herbs, tomatoes, eggplant, peppers, leeks, onions, beets and more from this local grower.
Homestead Artisan Bakery
Lise Garden and Cait Patrick
homesteadartisanbakery.com
info@homesteadartisanbakery.com
Homestead Artisan Bakery freshly baked handcrafted artisan breads using organic and locally sourced ingredients. Their sourdough breads are unmatched and frequently sell out, so get to the market early.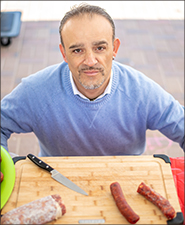 PJ's Meats
Luca Stallone
Homemade soppressata salami, cacciatore sausages, csabai sausages, pepperettes, and specialty items like capicollo and prosciutto. All products are made with Ontario-raised meats, and are cured and dried.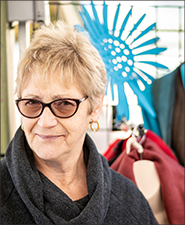 Pleasures & Pasttimes
Marlene Kell
Hand sewn ladies clothing and accessories: tops, skirts, dresses, hats, purses, totes, scarves, and pyjamas.
Rosie Rain Meat Pies
Lorraine Lees
facebook.com/RosieRainMeatPies
rosierainpies@gmail.com
705-252-5507
With recipes that have been in the family for generations, this stall features rich and delicious deep-dish meat pies as well as quiche. Favourites including Steak & Mushroom, Steak & Kidney, Steak & Guinness, Chicken or Turkey Pie and are available in individual and family sizes. For a lighter meal or vegetarian option try a vegetable deluxe quiche. For instant gratification, have a small pie cooked up on the spot for a perfect market snack. Remember to stop by for a free sample. Pre-order by phone or e-mail.
Say Cheese
Hans and Saskia Sloeserwij
justsaycheese.ca
info@justsaycheese.ca
705-835-2887
Say Cheese is a family owned business. In 2008 Hans and Saskia Sloeserwij moved  with their 3 children to Canada. Saskia has a College degree in Agriculture Business, specialized in Dairy Science. After her study Saskia started to produce cheese as a hobby and in 2007 she became a licensed cheese maker in Holland. We are very proud to announce that we are currently producing our own brand of sheep cheese. Our sheep cheese is produced as a medium firm cheese which is similar to the Dutch Gouda. Currently, we are selling both our own brand of sheep cheese as well as a variety of imported Dutch cheeses.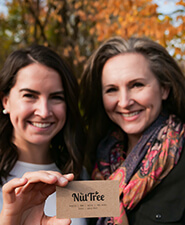 The Nut Tree
Brenda and Erika Boon
We are Brenda and Erika. We have been attending markets as shoppers for 10 years now. We have been to farmers' markets all across Canada. Through various health trials in our family we have learned and grown to value local produce. We also believe in supporting local business. With that said we stand for what farmers' markets are all about! We are thrilled to become vendors at the market providing a variety of nut products. Our products provide a diversified shopping experience as we are the only one supplying nuts. We also take pride in providing the freshest, highest quality product and aim to stock items that add the most value to our customers. I believe our positive and welcoming presence along with our mission to provide the highest quality products will greatly add to the Barrie Farmers' Market.
Thorganic Farms
Mike and Kari Madden
Thor Farms, established in 1972, is a local farm located on the 10th Line of Thornton. We provide all-natural beef that is raised on our farm. Our animals are free-range, are grass-fed, and raised with no steroids or antibiotics. We provide all cuts of beef and burgers.
Vertagro Systems
Jonathan Grootveld
vertagro.ca
contact@vertagro.ca
Dedicated to supplying local produce all year round, Vertagro grows a wide variety of microgreens and baby greens indoors.
Williams Enterprises
Terry Williams
Makers of Terry's Unique Hot Sauce in regular, extreme, and smokey varieties.
Without Reservations
Lawrence Bangay
Without Reservations is a small batch, artisan food company located in Barrie offering delicious, sous vide cooked, restaurant quality frozen meals. Without Reservations sources raw ingredients seasonally from local producers who care for their crops and animals using time-honoured practices and no antibiotics or hormones. Each meal is cooked in its own heat stable pouch then frozen. To reheat simply put the pouch in hot water and bring back to eating temperature. They're perfect for home, the boat, the cottage, and camping!
Wye View Farms
David and Sharon Graham
Originally settled in 1852 by my great-great-great-grandfather, I am the sixth generation to maintain and operate our farm. The farm has about 43 acres of arable land. Most of this is clay soil, but there are about 12 acres of black loam, which has proven capable of producing remarkably sweet, flavourful produce year after year. This nutrient-rich soil, along with our avoidance of the use of harsh chemicals and pesticides, has enabled us to provide wholesome and healthy products to our customers.
Would you like to become a Vendor at the Barrie Farmers' Market?
Please check back in Spring 2022 for when our Summer 2022 applications will open. Our indoor 2021/2022 season is full at this time.
Thank you for your interest in the Barrie Farmers' Market!
Visiting Community Organizations are also Welcome
Non-profit and charitable organizations wishing to set up a stall at the Barrie Farmers' Market may apply to the Market Manager with a requested date.
There is limited availability, particularly during the local harvest season, and groups are asked to submit their request at least two weeks in advance.
Once approved, you will need to bring the following for your stall: folding table, chair, banner with your name or the name of your organization, and if outdoors you will need your own canopy for weather protection. Click on the embedded link to download the COMMUNITY ORGANIZATION APPLICATION.