COVID-19 Update
The Barrie Farmers' Market will be open on April 24th in the Barrie City Hall Rotunda from 8:00 AM to 12:00 PM under our increased health and safety measures. Masks are mandatory at this time.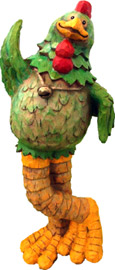 LOVE LOCAL FOOD
Shoppers, farmers, and local communities love farmers' markets. Nothing is as fresh as the food grown, raised, harvested, and produced close to home. By purchasing from local producers you are supporting entrepreneurs and employers, and keeping money in the local economy.
Please think of the environment and bring reusable bags while shopping at the market.
Pets are not permitted on the premises of the Barrie Farmers' Market. Federal, provincial, and county food safety laws prohibit animals anywhere food is sold or prepared with the exception of guide dogs and service dogs.
Smoking is not permitted at the market.
The Barrie Farmers' Market is returning indoors to the Barrie City Hall Rotunda for Winter 2020/2021
  Barrie Farmers' Market will be open for shoppers Saturdays from 8am to 12pm with COVID-19 safe shopping procedures in place.
Please enter the market from the back doors, opposite of the front skating rink, which can be accessed through the side City Hall parking lot. There is plenty of free, on-street parking for customers around the City Hall area. 
 COVID-19 safe shopping protocols include:
-Customers and vendors must wear a proper face mask at all times while in indoors.
-Maintain social distancing and keep a safe space when when in lines and while shopping indoors.
-Follow the marked one-way direction of traffic when shopping.
-Customers are asked to leave the market as soon as they're finished. There will not be any seating, entertainment, eating on site, or washrooms for customers at this time.
You can also choose to order online in advance and pick up your market finds while still supporting local! More information is available under Online Orders 
Check out what a market day looks like below!