Wendy Whelan Performs at the Market
December 2, 2017 @ 8:00 am

-

12:00 pm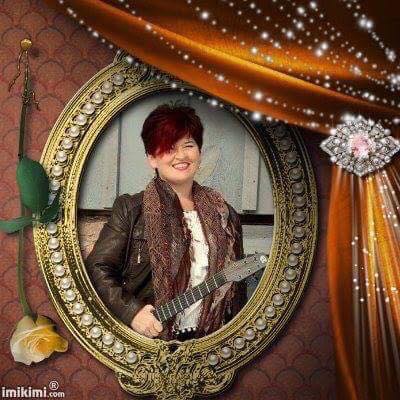 Need to stock your pantry and fridge with the best local food for your holiday meals? Looking for unique gifts that your friends and family won't find online or at the mall? The Barrie Farmers' Market has what you need. Celebrate the holidays with us!
Take care of your holiday shopping and earn ballots toward weekly draws for holiday prize bags. At every market in December you can win a Barrie Farmers' Market prize worth over $300 in food, artisan gifts, and gift certificates. Draws will happen every Saturday at noon, so come back again and again for more chances to win.
Kids can get in on the fun too with a treasure hunt. They track down answers as they explore the market and win a seasonal prize.
On December 2 also enjoy live music from Orillia singer-guitarist Wendy Whelan. Wendy will tell you that as far back as she can remember she's been listening to the country music radio. "I don't think I was aware that there might be other genres in my early years," shes says. She's energetic, passionate, genuine and with her powerful voice she will draw you in. She loves to entertain on big and little stages by singing favourite songs by artists that have shaped her over the years.
Prize bags for the ballot draws include donations from:
The Farmgate Dalston, PJ Meats, Rosie Rain Meat Pies, Home Baking by Linda Desroches, Elegance by the Duo, Grandpa's Hungarian Sausages, Homestead Artisan Bakery + Cafe, McBrides Organic Farm, No Wheat Treats – Gluten Free Bakery, Say Cheese, Without Reservations, Beach Baby Bath & Body, Jun's Roll and Sushi, Carter's Maple Syrup, Georgian Chocolate Co., Heritage Estate Winery & Cidery, Pillitteri Estates Winery, Turnview Farm Honey, Stone Horse Farm, Heena's Curry House, Nicholyn Farms, Bark & Mewz, Terry's Unique Hot Sauce, Carpe Diem Farm, Williams Farm, Green By Hand, Highmark Farms, artist Joan LeBoeuf, Mays Food Service, Meals by Chef Mario aka. Maruzzo's Personal Chef and Sommelier Service, Adam's Honey, Northern Kettle Corn, Pleasures & Pastimes, Your Ultimate Meals, Jacobi Crafts, The Gamble Farm – Heritage Free Range Eggs and Organic Vegetables, Kimberley's Sprouts, In A Nutshell, Egon's Chocolates, Lotus Natural Living, and Desserts by D. Plus market bucks to spend at the Barrie Farmers Market on whatever you want!