Opening Day of the Outdoor Market Season
May 5, 2018 @ 8:00 am

-

12:00 pm

Free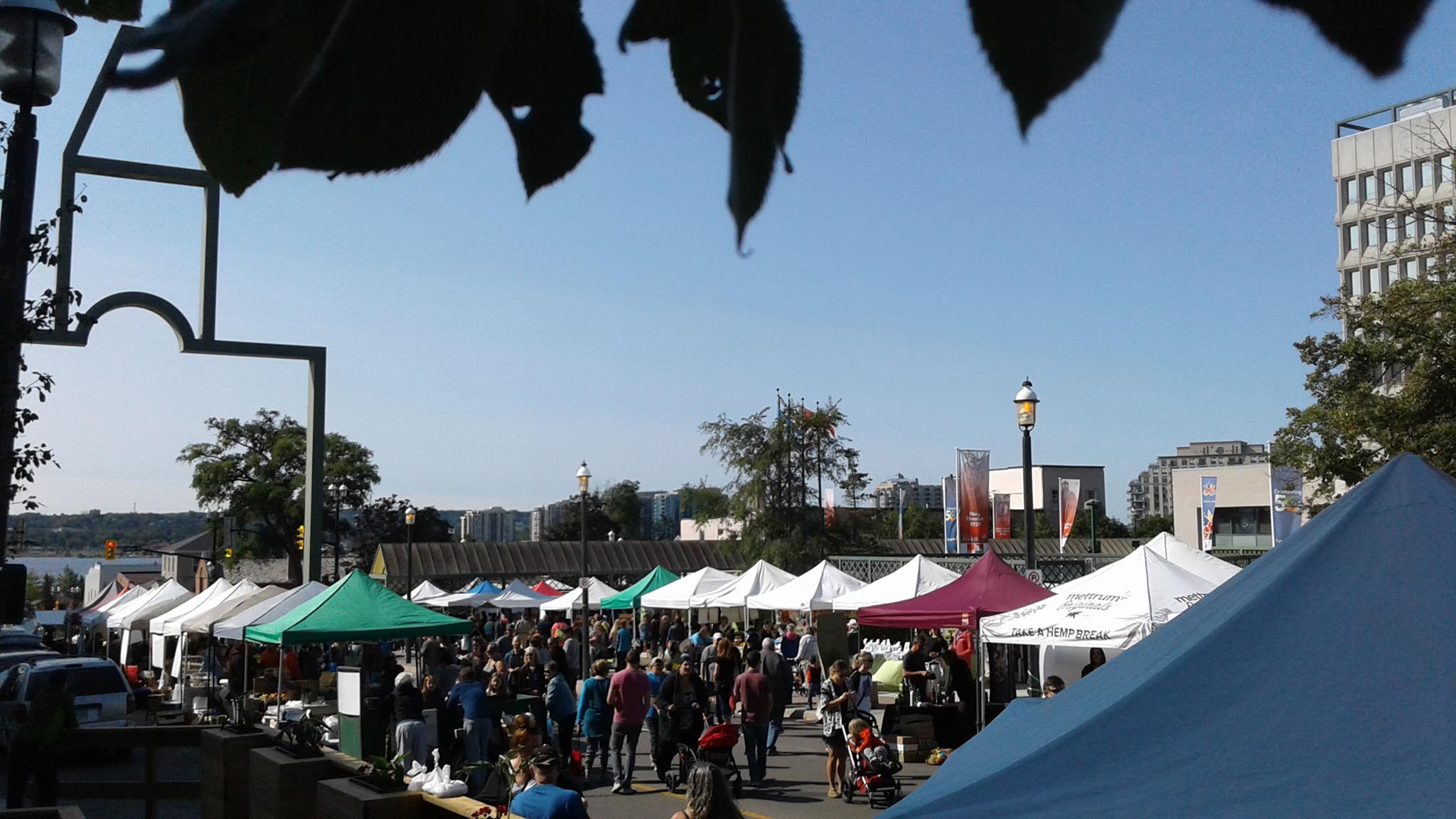 It's a Mulcaster Street Market every Saturday starting May 5. Help us celebrate the new outdoor season of the Barrie Farmers' Market!
Where are your favourite local farmers, food producers, and artisans? Most vendors are in the same places as last year (with a few new vendors in the mix) and we will also fit in guest vendors and community groups on a week-by-week basis. The Barrie Farmers' Market booth will always have a map displayed showing the locations of vendors and guest groups for the current week, just in case you need help finding someone.
Joining us to start the season are the familiar musical duo of Lee & Steve. You'll find them at the corner of Mulcaster and Collier Streets entertaining the crowd all morning. Shift Happens AcroYoga will be offering demonstrations throughout the morning and Theatre by the Bay will also be on hand with information about their upcoming shows.
The Barrie Farmers' Market is open every Saturday, rain or shine, all year round from 8 a.m. to 12 p.m. From the beginning of May through the end of October you'll find us outside of city hall at the intersection of Collier and Mulcaster Streets.